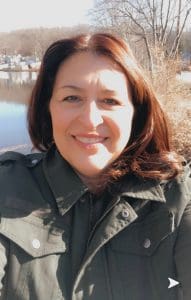 Ms. Picone is very proud to currently hold the position of principal for kindergarten through grade 8 at College Achieve Central Charter School.
Having grown up in Paterson, Ms. Picone had a strong desire to return to urban education and follow in the footsteps of the exemplary educators who supported her in her youth. She started her career as a classroom teacher in Bloomingdale, and during that time, received the school level Governor's Teacher Recognition Award. After moving into the role of school counselor/student assistance coordinator, she was recognized in 2006 by the NJ Bias Officers Association for efforts to "reduce bigotry and hate."
During the 2018-2019 school year, Ms. Picone held the position of Director of Early Childhood Education at Marion P. Thomas Charter School in Newark, where she served on the Superintendent's Academic Leadership Team, supported the founding of MPTCS's preschool program, and supported teaching and learning for grades Pre-K to 2. Prior to that, Ms. Picone held the position of principal for six years at University Heights Charter School, also in Newark, and acted as Director of Early Learning (Grades Pre-K to 2) during the 2017-2018 school year. During her time at University Heights, Ms. Picone founded the school's Pre-K program, making it one of the first charter schools in the area to open its doors to 3-year-olds and supported the school's expansion and curriculum advancement. Preceding this, Ms. Picone held the position of Supervisor of Curriculum and Instruction, Special Education, and Testing in Prospect Park.
Ms. Picone has completed an Advanced Graduate Program in Educational Administration and has a Master's Degree in Counseling, Human Services, and Guidance from Montclair State University, where she also completed a post-baccalaureate teacher certification program and an undergraduate degree in English. Currently, she is an advisory board member for NJ School Resource Officers Association (NJASRO) and holds the position of Vice-President of Public Policy of NJAEYC (NJ Association for the Education of Young Children). She has also participated in presentations to educators at various conferences, such as facilitating a workshop at the Spring 2019 NJAEYC conference entitled, "Understanding Adverse Childhood Experiences (ACEs) and their Impact: Supporting the Development of Trauma Sensitive Classrooms."